Sign Up For Our Email Newsletter
For Discounts & Special Offers!!!
Sign Up
See Our Section of Coffee that is
Organic & Rain Forest Friendly
Shop Now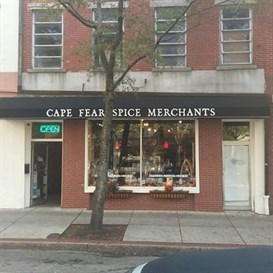 Where to find us locally!!
Cape Fear Spice Merchants is a specialty store offering an eclectic mix of spices, hand-mixed spice blends, gourmet coffees, loose leaf teas, oils, vinegars and much more! Here you can find the perfect unique gift for your next special event or occasion.
Sign up for our newsletter
Welcome to Island Roast Coffee
Island Roast Coffee is Pleasure Island, North Carolina's first and only small batch artisan coffee roastery. We pride ourselves with offering only the finest Arabica bean coffees from around the world. All coffees are roasted in small batches as they are ordered to ensure you get the best tasting coffee available. We also use Fair Trade, Rain Forest Alliance Certified and Certified Organic coffees whenever possible
If you want a truly great cup of coffee, give some of our freshly roasted coffee a try. You wont be disappointed.
Most Recent Blog Post
Green Beret Foundation
3/12/2015 12:35:00 PM
http://www.greenberetfoundation.org
The Green Beret Foundation provides immediate financial assistance to Green Berets who are injured in the line of duty, to their famili...... Read More